Immortal Myths
Logon server: immortalmyths.servegame.com Port 2593
Immortal Myths is an adult only RP Shard up 24/7 since 2006! We have Custom Clothing, Weapons, Deco, Quest & More!!! Challenging with a helpful community & Staff.

Shard Website: http://www.immortalmyths.com/
Uptime: 95.7%

Vote for this shard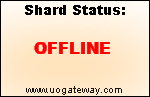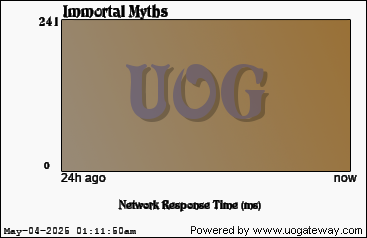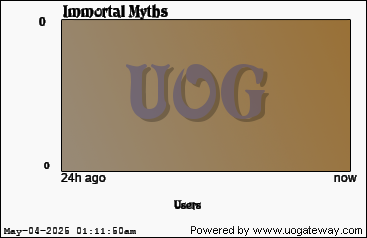 Stats last updated 9772 seconds(s) ago using 248068 data samples.

Graphs based on last 24 hours. Other stats based on last 30 days and update every 5 minutes.
Average response time is time it takes to connect and get info and is tested from Quebec, Canada.


Philip Brailsford (murderer) Click here to find out more info.